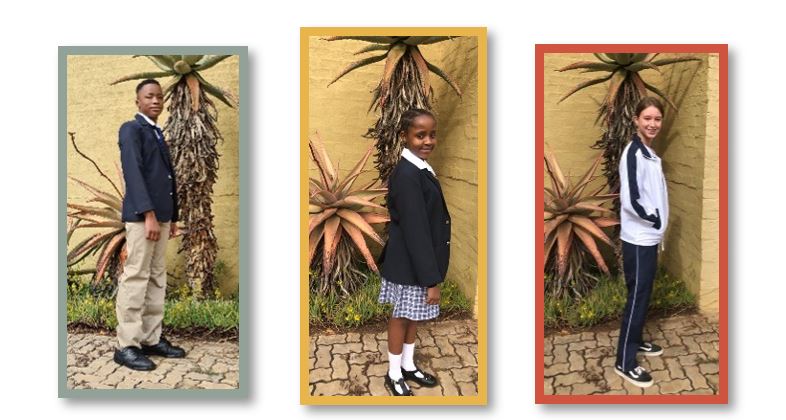 Dear Parents,
A few reminders first…
     -    Grade 9 Parents Subject Choice Information Evening tonight at 5pm in the Shandukani Hall.
     -    We will return to our school uniform next term.
     -    New school uniform orders: (staggered to assist with payment).
UNIFORM ORDERS:
     -   Skorts, skirts and white shirts: next round of orders will be in Jan for March delivery.
     -   Orders can be placed until 11th September for:  jerseys, school tie, white and navy socks, sports uniform (shorts, shirts and track suits) 
     -   Next change to order will be in January.
     -   Orders for khakhi golf shirts (ECD Centre), navy shorts, khakhi trousers, belts and blazers can also be ordered in September but you will get a chance to order these items again in October. 
In these tough economic times, when everyone is watching every cent, I know that many parents are struggling with our fees and possibly questioning the value of private education. Let me firstly acknowledge and thank you for your continued efforts to pay. 
Without your support, we cannot pay our staff and our school would not survive. Unlike government schools, our salaries are not assured, which is why we were at pains to offer online learning during lockdown to still deliver our service to you.
I also acknowledge the parents who have come to see our Bursar to discuss their finances and plot a way forward. Thank you for your honesty and for working with us.
As for whether or not private school fees are worth it in this current climate, it's perhaps worth reflecting on what we offer:
Our status as an independent school allowed us to deviate and re-open by 1 June. All our pupils were back within 3 weeks. 
We are an English medium school and Level 5 English is a pre-requisite at universities in SA.
Last year, our last cohort of 13 Cambridge students wrote their AS examinations and attained a 100% BD pass rate with 33 distinctions. We also had 24 students writing the IEB examinations, where 21 attained a BD pass. These results do not happen by chance.
In 2019, 89,51% of learners from IEB schools qualified for entry to degree study (BD Pass) with a 98.8% pass rate overall. 
164 universities worldwide recognize the IEB results and accept students for study.  These universities are in Australia, Canada, New Zealand, the USA, the Netherlands, Dubai, France and Mauritius.
Our tutor system of pastoral support and parental connectivity is getting stronger every term
We are a registered Google School with an online teaching platform. We have been warned that COVID will be around well into next year. Should that be the case, learning at Ridgeway will not be interrupted.
All of this, I believe, makes our offering at Ridgeway worthwhile. As parents, my husband and I have made (and are still making) the sacrifices to afford our children a private education because we believe in the value add and in the quality. I hope you do too. As Ridgeway teachers, we are doing everything in our power as educators to support, assist, mentor, teach and guide them through this horrible year. 
Thank you for working with us.
I close with my favourite Chinese proverb: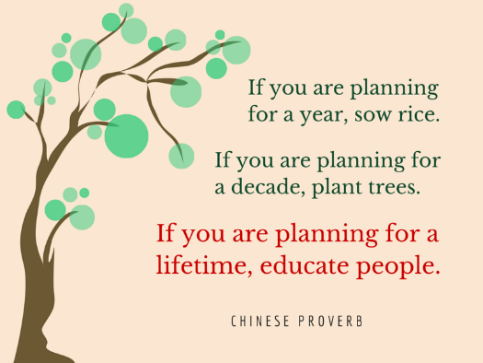 Yours in education
Mrs. Dionne Redfern
Principal